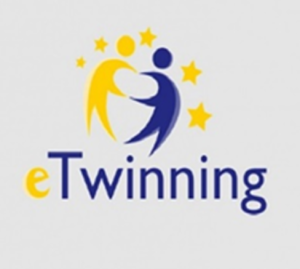 Culture is a concept that has emerged with the existence of humanity and combines all material and spiritual elements within the society. One of the most important helpers of the transfer of culture from generation to generation and meeting on a common ground in the society is the education-teaching process. In this context, the role of the teacher in being an ambassador or carrier of culture cannot be denied. At the same time, culture is an indispensable element for students who need to protect their national identity under the conditions of the constantly developing and transforming world. It is unthinkable that technology, which is included in all aspects of daily life in the modern age, will be unrelated to culture. For this reason, our project will not only be a tool for transferring the national culture to students, but also raise awareness in identifying similar points of different cultures with its overseas partners.
In the 2022-2023 academic year, the e-twinning project TECHNOKIDS ON THE CULTURE BRIDGE was initiated under the coordination of Başakşehir Nene Hatun Primary School teacher Dudu Özlem TEMİZEL ZENGİN and Italy ICS Gobetti di Trezzano sul Naviglio teacher Marilena GIACALONE. In our project, there are 10 schools and 13 teachers and approximately 100 students from 6 different countries, namely Turkey, Italy, Lithuania, Moldova, Romania and Spain.
Our schools and teachers who are partners of the project; Turkey; Başakşehir Nene Hatun Primary School teachers Dudu Özlem TEMİZEL ZENGİN, Ayfer AKGÜN, Fikriye ALP, Canatan GÜNDÜZ, Emlak Konut Fuat Sezgin Primary School teacher Neslihan ARSLAN, Afyonkarahisar Merkez Toki Primary School Hüsniye ERDAL, Ankara Akyurt Mehmet Akif Ersoy Secondary School teacher Tuğba ÜNLÜ, Sehit Furkan Dogan Secondary School teacher Rümeysa ÇINAR, Italy; ICS Gobetti di Trezzano sul Naviglio teacher Marilena GIACALONE, Spain; Escola Arnau Berenguer teacher Carme JOVE, Moldova; High School "Olimp" teacher Lucia BURSUC, Lithuania; Vilnius Balsiai Progymnasium teacher Loreta ROUABHI, Romania; Scoala Gimnaziala Nr 30 teacher Diana Maria CIOCA.
Our project started in March. It is scheduled to end in May. Our project aims to provide students with the opportunity to get to know different cultures in the 2023 academic year. The starting point of the project is to make students realize that they have a common culture despite geographical differences. While aiming to make education more efficient by exchanging cultures with their peers from different cultures, it also allows students to inform them about "Web 2.0 Tools" and create their own educational content with these programs. By including teachers from different geographies in the process, it diversifies both educational and cultural life. By drawing attention to the importance of technology in the education process, it aims to make education productive and at the same time allow students to spend quality time outside of the classroom.
Atnaujinta: 2023-03-06